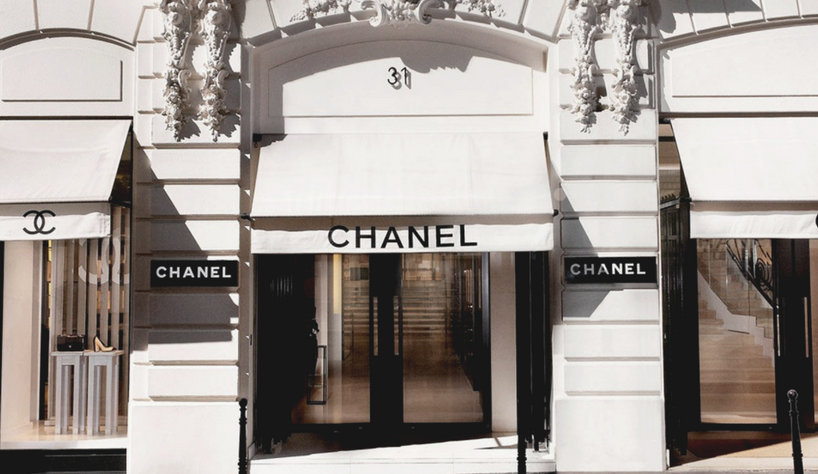 Do you need a new bag? Perfume? Clothes? Sunglasses? Well, don't worry! Chanel got your back!
Today we are here to present you some Chanel Stores from all over the world! From Paris to Tokyo, LA to London, the word 'Chanel' has long been synonymous with feminine elegance and subtle sophistication – and the iconic brand continues to expand into new territories over a century after its inception. Get ready to know the best Chanel Stores all over!
---
See Also: LIGHTING STORES: DISCOVER SAG'80 FROM ITALY!
---
Avenue Montaigne Boutique, Paris
While the original fashion store at 31 Rue Cambon is undoubtedly the most well-known of all Chanel boutiques, this new Parisian store – opened recently on the same iconic street where Marlene Dietrich once owned an apartment – most definitely has its own unique charms.
Based in one of the best locations in Paris for shopping haute couture fashion and with staff eager to please their brand new clientele, this gorgeous one-stop-shop is 6,500-square-foot of unabashed luxury. From the modern design of the store itself until the packaging design of the products- luxury, luxury, luxury! Plus the iconic Hôtel Plaza Athénée – where Carrie from Sex and the City once broke her treasured 'Carrie' necklace – is right across the street, for those visiting the city exclusively for retail therapy.
London Flagship, New Bond Street
Launched in June last year, Chanel's new UK flagship store in London's Mayfair is truly a sight to behold. The ground floor – dedicated to fine and costume jewellery, accessories and cosmetics – has a 'ribbon' wall made from gold fabric, inspired by Chanel's collection of Coromandel screens, giving this mid-century modern space vibe.
Reached by either lift or marble staircase, the first floor meanwhile contains pieces from the 2012-13 Métiers d'art Paris-Edimbourg collection and features an antique fireplace designed by Jasper Morrison – as well as stunning artworks by Karl Lagerfield.
Chanel Store on Rodeo Drive, Beverly Hills
Located on the corner of North Rodeo Drive and Brighton Way, Chanel purchased the 11,500-square-foot space for $152 million, setting the record for the most expensive retail property in Southern California.
Rodeo Drive is second only to New York's Upper Fifth Avenue as the most expensive street in America. By purchasing the retail space, Chanel joins other high-end retailers like Louis Vuitton, Gucci, and Prada as companies that own their own stores.
Chanel Boutique in New York
While Coco Chanel never lived chez New York City, her shop has become a symbol of New York luxury since its opening in the mid-1960s. A half-century later, women of all ages continue to flock to this multi-story flagship, where the ground level is crammed with bags, shoes, and accessories, the second floor is devoted exclusively to sportswear and the third floor offers suits, eveningwear, and a fleet of personal shoppers.
Upstairs, lots of mirrors open out to reveal spacious closets and fitting rooms. This is a fashion store, but could easily be an interior decor one because of all the details and the perfect lighting design. The third floor's spacious layout is less retail scene than the lounge, complete with black leather couches. Those just browsing can feast on plenty of eye candy, but serious fashion savants eager to get their hands on a piece of Chanel haute couture are advised to book ahead with the dauntingly well-groomed salespeople.
Landmark Prince's Boutique, Hong Kong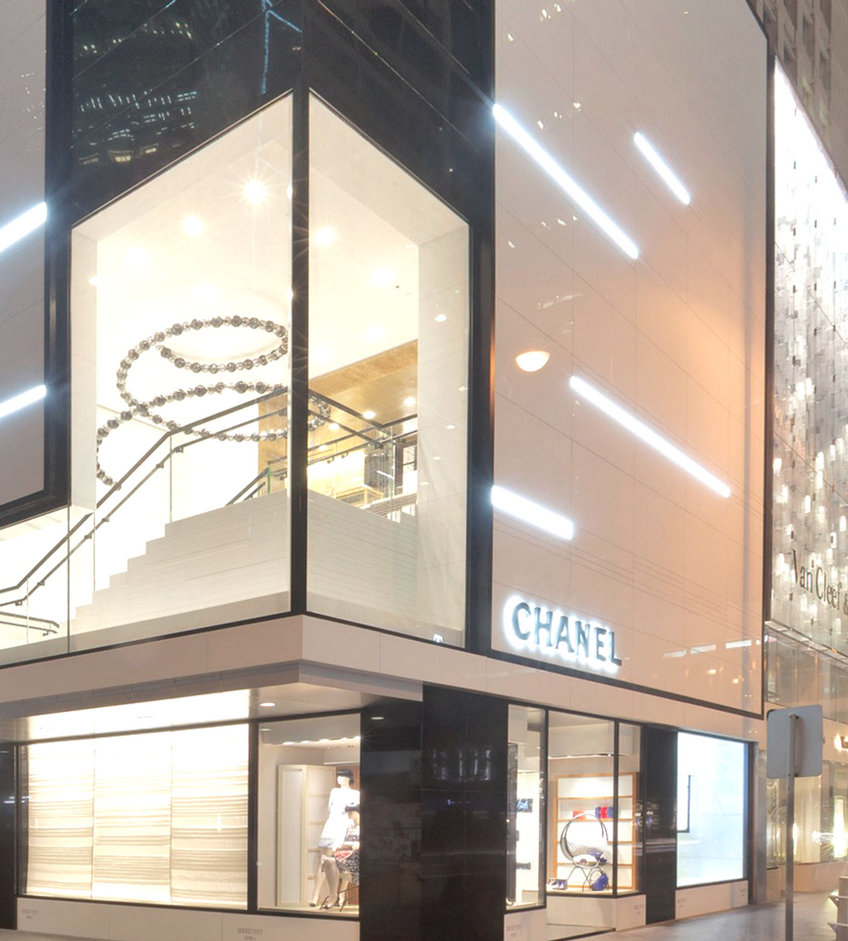 One of Chanel's most striking flagship stores throughout the entire world, the brand's vast fashion emporium in Hong Kong's Landmark Prince's building is as futuristic as it is impressive and was recently relaunched and extended.
From Armani to Ralph Lauren, Chanel is in excellent company in the six-floor luxury goods mecca of this 29-level skyscraper and offers visitors everything from accessories, skincare and shoes to menswear and an exclusive unique store.
Chanel Building, Ginza, Tokyo
Opened in 2004, Chanel Ginza is Japan's largest boutique. The spacious store is elaborately designed with the utmost care to fit CHANEL's elegant worldview, from the luxurious exterior to the various collections and works of art that are displayed inside the boutique. This space is worthy of a lighting stores features.
---
See Also: 5 MID-CENTURY MODERN LIGHTING IDEAS THAT WILL CHANGE YOU
---
Find out all about this Spring's lighting inspirations and the best lighting stores with DelightFULL's latest Interior Design Trends: Spring 2017 e-book! Visit us also on Pinterest and do not forget to come by every day, we will have the best lighting suggestions for you and your home!