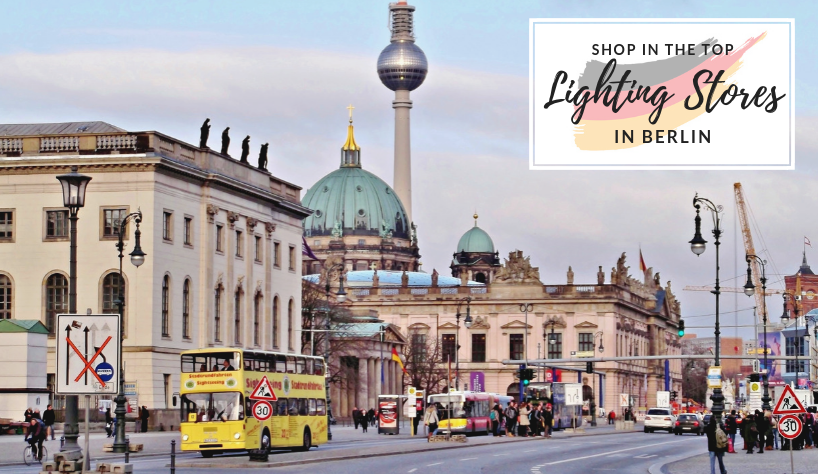 Another round in Europe, this time we fly to Berlin!
Berlin is the capital of Germany and one of its 16 states, having the best lighting stores in the area. With a population of approximately 3.5 million people, Berlin is the second most populous city proper and the seventh most populous urban area in the European Union. But that's not what matters today! You're here to check which are the best Lighting Stores in Berlin, and we are here to provide that information to you!
---
Lighting Stores On Tour: TIME TO PACK YOUR BAGS AND VISIT THE BEST LIGHTING STORES IN VIENNA
---
Lichthaus Wolle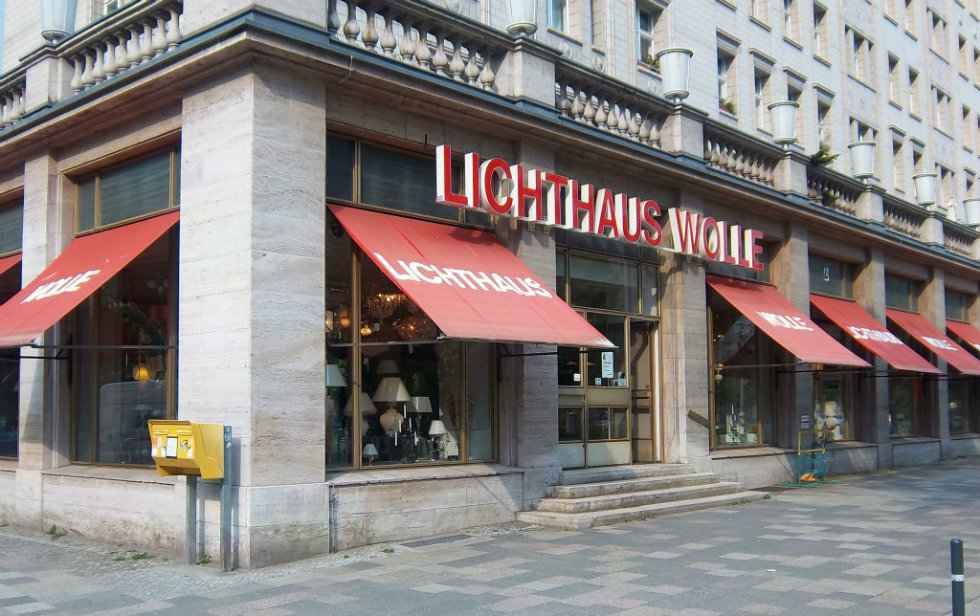 class="review-content clearfix">On more than 400 m² of retail space, the lighthouse wool is presented in the Karl-Marx-Allee (European cultural monument). They have a 55-year tradition in their company, years that they are really proud of.  Their range includes a rich selection of the modern Mediterranean and classic lighting designs. For a beautiful and appealing atmosphere, they offer lighting equipment in the latest styles.
📍 Karl-Marx-Allee 71, 10243 Berlin, Germany
Ulrich Stein
Founded in 1996 by Ulrich Stein and Herwig Kramer to create with the idea of the special, the extreme attention to detail and perfection in all areas of planning to implementation. As uniquely created the Metropolitan Interior Style Special, international habitats. Today in Hamburg and Berlin are more than 20 employees with commitment and passion there. You can't miss visiting this place, once you're touring around the city! Prepare to enjoy great interior design!
📍 14193 Berlin, Germany
Dopo Domani
Born in 1987, Dopo Domani has advanced since then with three business concepts and four stores in Berlin, is a full-service provider of interior design, not only in Germany but worldwide, now that they sell throughout their awesome online store. Dopo Domani has a particular interpretation of contemporary interior design. For them, a good interior design should be modern and creative in is core, but remain functional and timeless. Urban and innovative design should be combined with a practical claim.
📍 Kantstraße 148, 10623 Berlin, Germany
Firma London 
Since opening its doors in 2009, Firma London has specialized in mid-century, internationally designed furniture and home furnishings that are bold and one-of-a-kind. Set on a side street in the heart of upscale Charlottenburg's shopping district, Firma London is poised to take advantage of the new surge in interest for home design going on in Berlin, according to owners Florian Von Holstein and Sandra Tietje. As customers enter the shop, their attention is drawn upward to the ornate Italian glass chandeliers – one of the shop's specialties – supported visually by an expertly chosen and arranged a selection of other light fixtures, side tables, vases, mirrors, dining and coffee tables, seating, and occasionally paintings and small sculptures.
📍 Grolmanstraße 15, 10623 Berlin, Germany
Hausen
Hausen in Friedrichshain is another design shop specializing in Scandinavian aesthetics. The name itself refers to the quaint, antiquated term for houses in German. After recently expanding the shop, there is more to browse than ever before. Here, shoppers will find everything from light fixtures to blankets, rugs, and dish towels to dishware and decorations. The store's inventory is ever-changing, and the staff is cheerful and helpful. Things are well lit and pleasant inside, making a stop here mandatory every time one is passing by, particularly on the way to the famed Boxi Flea Market only a few steps farther down the street.
📍 Krossener Str. 25, 10245 Berlin, Germany
Vitra
While KaDeWe is typically viewed as Berlin's most high-end, established department store, it certainly has its trendy, modern sides. No doubt, Vitra is one of them. Located on KaDeWe's fourth floor, Vitra first got its start at the nearby Bikini Berlin concept mall. Now with a few years under its belt, it is stocked with tons of designer furnishings and an eclectic scheme of colorful decorative accessories. The intriguing repertoire of items makes Vitra one of the most fun shops for perusing in all of KaDeWe, which is saying a lot.
📍 Tauentzienstraße 21-24, 10789 Berlin, Germany
Ting
Another hub for great boutiques and intriguing shops is Rykestrasse in Prenzlauer Berg. Here, explorers will find Ting, a store replete with the latest in Scandinavian design and accessories. From luscious soaps and delicate jewelry to postcards, seasonal decor, mirrors, lighting designs and textiles of all kinds, it's nearly impossible to come here without leaving with something to take home. All of the items provide a sense that everything in the shop has been hand-selected for their ability to provide aesthetic twists on classic everyday items. Be sure to visit their online shop as well.
📍 Rykestraße 41, 10405 Berlin, Germany
GANTlights
GANTlights is a company that consists of individual and architectural influenced lights made in Germany. While one might not necessarily think of architecture and lighting as a compatible pair, Stefan Gant merges the two masterfully. GANTlights was established in Berlin, Germany, in 2012 and have continuously handcrafted luminaries which playfully mix experimental forms and materials such as concrete and gold, resulting in stunning aesthetic lighting solutions. A collection of lights which are as timeless as they are elegant.
📍 Böhmische Str. 12, 12055 Berlin, Germany
Urban Industrial
Urban Industrial is the premium location for everyone looking for something special! Their mission is to get the maximum potential out of every lamp, chair, table and all the other beautiful, peculiar or crazy objects waiting for you on over 800 square meters. Besides the lighting designs, can you guess what time of service they also do? They also rent their space out for events! So if you ever found yourself wondering where to do an event: here's the place!
📍 Hasenheide 13, 10967 Berlin, Germany
Bless
Bless is a concept store that reconfigures the way we shop for home goods. The shop itself functions as the apartment of the person who curates it, allowing visitors to get a true feel for the way the various pieces come together to make a home. This isn't the only aspect that distinguishes the shopping experience. Additionally, shoppers are treated as guests. Ring up to the apartment building and allow the curator to make you a pot of tea and tell you about what is new in the apartment. For a truly unique experience and access to some of the most exciting releases in furniture and décor, nothing beats Bless.
---
Lighting Stores On Tour: BRIGHTEN UP FOR YOU: THE BEST LIGHTING STORES IN MILAN
---
Find out all about these decoration inspirations and the best lighting designs with DelightFULL's latest Timeless Déco – 2nd ISSUE e-book! Visit us also on Pinterest and do not forget to come by every day, we will have the best lighting suggestions for you and your home!