These are the best design showrooms in Connecticut are a must visit!
 One of the best ways to be inspired is to visit a showroom. If you live in Connecticut or if you are close to the state, you should really check out this collection of showrooms that feature all kinds of products and styles for your home decoration. Stay with us and see our selection of the best design showrooms in Connecticut!
---
SEE ALSO: Meet The 15 Best Interior Designers In São Paulo You'll Love
---
Lillian August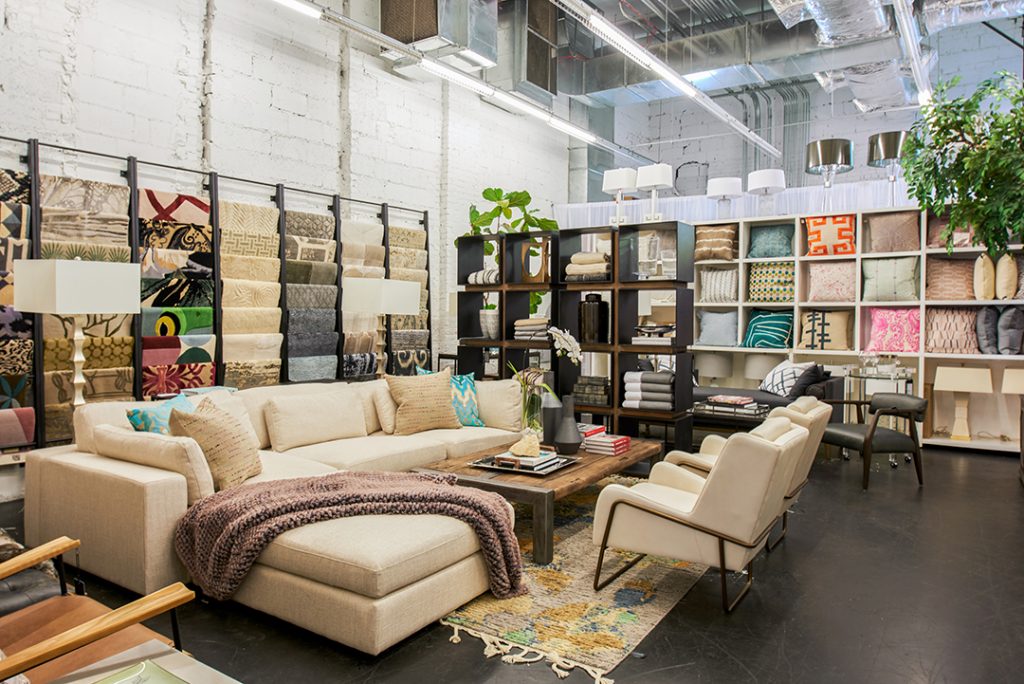 The Greenwich Atelier at 195 Greenwich Avenue offers a curated experience that delivers a boutique approach to the expansive Lillian August design services, which are available in Greenwich as well as at their Norwalk Design Center, Sono Annex, Stamford Warehouse and online.
A light-filled space with freshly-painted white brick walls, consumers will discover a range of home furnishings, accessories, rugs, new Lillian August Modern Living signature collection and an area of "buy off the floor" furniture. The new Lillian August Furnishings +Design is located at 195 Greenwich Avenue in Greenwich, Connecticut.
AWK Design Antiques
AWK Design Antiques was founded by Alison Widmann Kinney in 2006, specializing in fine 20th century furnishings. The showroom features an ever-changing selection from their carefully restored inventory. Come by just to browse or contact them to assure that the items in which you are interested are on display. The AWK Design Antiques showroom is open by appointment at your convenience.
California Closets West Hartford
Minutes away from I-84, the West Hartford showroom is located in the heart of the popular West Hartford Center. The location is perfect for walking along South Main Street before or after your showroom visit to take in the sights and sounds of this quaint Connecticut town. Visit the California Closets West Hartford Showroom to experience the one-of-a-kind custom closets and storage spaces created by the West Hartford team and explore design and material options in the state-of-the-art Design Studio.
DWR | Stamford
The Stamford Studio occupies Building 35A of the historic Yale & Towne Manufacturing Company complex, which was built in 1913 for the world's foremost manufacturer of locks and hoists. The Studio's friendly, knowledgeable team is on hand to provide a host of complimentary Design Services, including one-on-one consultations, in-home visits, 3-D renderings of your spaces and plenty of help measuring and dreaming.
Ethan Allen's
Conveniently located one mile North of the Westfield Mall Ethan Allen's offers a broad range of furniture and accessories, including quality living room furniture, dining room furniture, bedroom furniture and home décor. Create the look you'll love from classic to contemporary with free interior design help from their design pros.
Galleria Design Center
Galleria Design Center is a Connecticut's one-stop-shop for home remodeling. A community of professional services and products. When they created the Galleria Design Center, they handpicked these fine establishments to join our community. Located off of exit 20 on I91 in Middletown, The Galleria Design Center is an exclusive showroom that meets all of your home design needs.
[brands-footer2]
German Kitchen Center
At German Kitchen Center, they design and build a kitchen for your needs. They are focused on providing you with the kitchen of your dreams at a price that you can afford. Featuring products from the world's industry leading kitchen brands, German Kitchen Center's local manufacturing options allow you the ability to save on kitchen customization costs while accommodating your style and your budget.
Ikasas
Ikasas not only are they locally-owned, they are family owned. This gives them a unique perspective into our buyers needs, thus offering a warm experience in addition to modern and affordable furniture sales. They have interior designers that can help you hand select each piece for any and every room. IKASA has modern looks for every room, from the living room to the kids rooms, their furniture sales store has the perfect pieces that are both luxurious and affordable.
J.D. Staron
J.D. Staron is more than a showroom. It is a boutique—a design studio specializing in the development of new and unique products to the trade. The Staron brand takes pride in presenting the best and most creative custom carpets and broadloom to our partners in the design industry. Staron offers a personalized service to meet your individual design needs through various stages of your project.
Jordans Furniture
Their store in Connecticut is located on Long Wharf, New Haven at the junctions of I95 and I91. Shopping for quality furniture and mattresses has never been so much fun. The 150,000 sq. ft. showroom carries all the best brand names in furniture and mattresses. Stroll through over 125 room scenes to make you feel right at home, from traditional to contemporary and everything in between.
Kravet Inc
Kravet Inc., established in 1918, is the industry leader in the to the trade home furnishings industry. Their fifth generation family business distributes fabrics, furniture, wall coverings, trimmings, carpets and accessories. With locations in North America and worldwide, Kravet Inc. offers the highest level of customer service, quality products and web technology for today's design professional.
Schwartz Design
Schwartz Design Showroom is a family-run business with interior design showrooms in New Jersey and Connecticut, both catering exclusively to the trade. Their mission is to help interior designers and architects create unique experiences for their clients offering an incredible selection of fine furniture, lighting, decorative accessories, and rugs, thanks to their long-standing relationships with highly sought after vendors.
STARK
Established by Arthur Stark and his wife Nadia in 1938, the foundation of STARK was always to provide the very best products to our customers. With a rich history, third generation owners Chad Stark, as CEO, and Ashley Stark, as Creative Director, bring the STARK legacy into the new century by staying true to their founding principles. To seek out the best craftsman and methods of manufacturing for the most innovative and beautiful designs.
---
READ MORE: Meet The 25 Best Interior Designers In Sydney You'll Love
---
Feel free to pin all the images to your favorite Pinterest board and subscribe to our incredible newsletter! You can also visit DelightFULL's Inspirations page as well as our Pinterest boards in order to get more inspirations for lighting designs, mid-century modern style, unique things in the world and so much more!