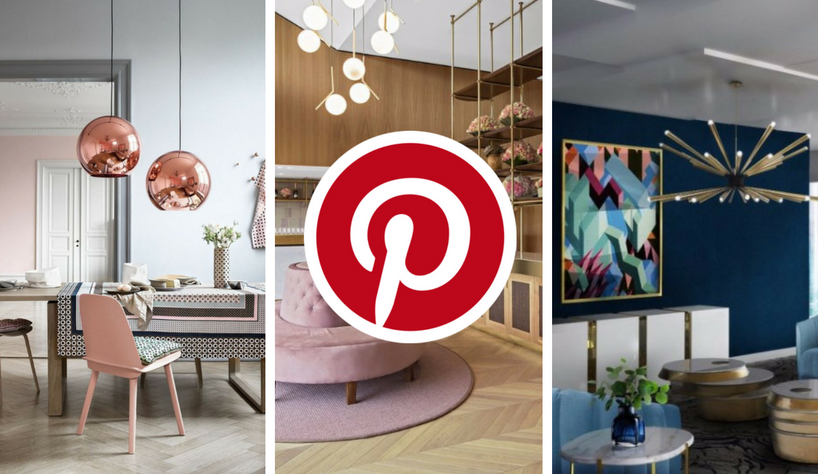 Week by week, the signature HOT on Pinterest on the Blog!
Here's a look at what's getting a lot of attention on our Pinterest boards this week, so you can see what's trending. So, take a look the best of the week in this HOT on Pinterest! By the way, you can follow Lighting Stores on Pinterest – here.
---
you might also like: When modern floor lamps are much more than lighting fixtures
---
1.If you live in a loft, are planning to do so, or even if you just love the loft lifestyle and everything connected to industrial design, then what you're about to see is for you. We bring you industrial ideas on how to use modern floor lamps in your apartment.
2. Find SHH: An Architecture & Interior Design Company that you need to know! If you love architecture and interior design and you prepare your next project, this company is perfect for you!
3. Ike mid-century chandelier has a distinctive but easily recognizable design, ideal for every single mid-century modern interior.
4. Copper won our hearts last year, and this year it is still going strong, shining in multiple interior design projects and appearing not only on small details of your mid-century or scandinavian furniture, but also in the most stunning lighting designs.
5. Inspired by the acclaimed jazz trumpet player Tommy Dorsey, this mid-century modern chandelier is a unique lighting fixture that embodies the musicality of the 1950s. Allying the best of ancient techniques with the modern expertise of high- craftsmanship, Dorsey is a handmade brass chandelier, with aluminum lamp shades. The telescopic tubes that make up the body boast a gold-plated finish, while the lamp shades and center are lacquered a matte black. It is a unique chandelier, perfect for a mid-century hotel lobby, or an art deco-inspired restaurant. It can also be used in private residences, especially as a dining room lighting fixture.
---
you might also like: When modern floor lamps are much more than lighting fixtures
---
Find out all about this Spring's lighting inspirations and the best lighting stores with DelightFULL's latest Interior Design Trends: Spring 2017 e-book! Visit us also on Pinterest and do not forget to come by everyday, we will have the best lighting suggestions for you and your home!