If you are looking to change your living room decor but don't know where to start, you have come to the right place.
Sometimes, a new pillow set, a new rug, or even just a simple lighting fixture can be enough to transform a whole room. Today we are showing you some of our favorite mid-century modern lamps, which all have the potential to change your living room decor forever, starting today! Choose your favorite below.
---
SEE ALSO: Get The Look: Mid-Century Suspension Lamps Are Back!
---
Brubeck spiral chandelier
DelightFULL's latest addition to their Heritage collection, Brubeck spiral chandelier is something almost out of this world. Clearly a very powerful lighting fixture, this mid-century modern chandelier was made for majestic living rooms. Probably not your typical mid-century lighting fixture, but a remarkable one nonetheless…
Sinatra torchiere
A great living room has to have a floor lamp. And the great thing about floor lamps is that they can serve multiple purposes. They are great to bring some life to otherwise boring corners, and they can also serve as amazing reading lights. In this case, Sinatra torchiere will light up your whole mid-century living room in no time.
Kenny table lamp
On the other hand, if you're looking for something a little bit more discreet, a nice mid-century table lamp might be your best friend. Kenny is the perfect choice for any living room.
Etta wall sconce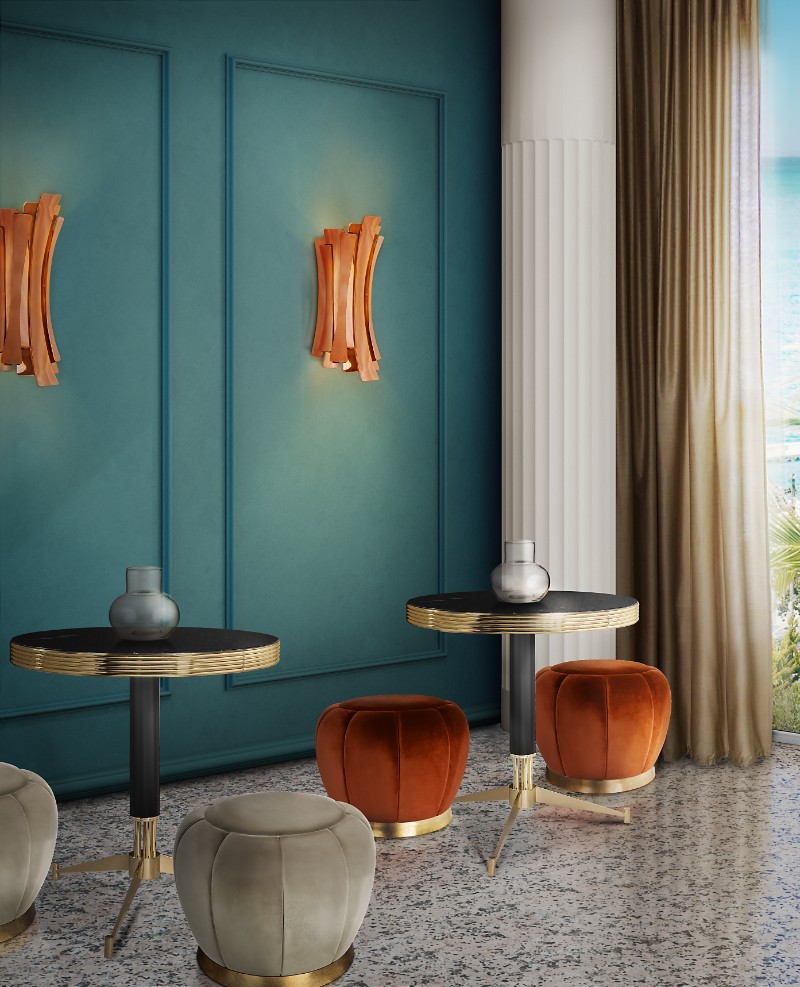 As for wall sconces, we have set our eyes on one of our favorite designs by DelightFULL. The mid-century inspired lighting brand sure knows how to create stunning statement pieces, and Etta wall sconce is proof of that. The copper lighting fixture makes up a great way to add a modern twist to your dated living room.
Miranda table lamp
We can't talk mid-century lamps without talking about Essential Home's very own Miranda table lamp. The brand's iconic pineapple-looking lamp wowed everyone in Paris, at Maison & Objet, and it is ready to do it again this year! Definitely one of the easiest ways to bring that finishing touch you were looking for your mid-century living room.
---
READ MORE: Contemporary Lamps To Complete Your Living Room Decor
---
If you loved our article about mid-century modern lamps, you can visit our Pinterest boards in order to get more inspirations for your project! Get more ideas for your projects and find functional, stylish and sizable lighting and furniture choices. Make sure to download our 'Interior Design Tips for a Well-Lit Home' eBook.