That's what you just read! Cleo Laine is out n' about inspiring lighting brands, who would've thought?
It's not news to you that we like to present you the lighting design inspired by famous jazz artists, so today it is no exception. This time with a twist! Let's see what Cleo Laine photos are trending on Pinterest and show them to you as we speak about her and the design piece you want to see so bad! Keep scrolling to find out!
---
Pinterest Related: LEARN HOW DIZZY GILLESPIE CAN CHANGE YOUR ENTIRE HOME DECOR
---
If you didn't know Cleo, let us give you a little background about her life. Dame Cleo Laine, Lady Dankworth, was born on 28 October 1927, and she is an English jazz/pop singer and an actress, known for her scat singing and for her vocal range. 
Laine is the only female performer to have received Grammy nominations in the jazz, popular and classical music categories. She is the widow of jazz composer Sir John Dankworth. Can you believe this? Laine did not take up singing professionally until her mid-twenties, that is why today, at the age of 90 she still active in the singing area.
By the late 1990s, her concerts sold out across the globe, usually supported by Dankworth with his band, orchestra or smaller group. Laine is famed for not only her interpretative style but also her almost-four-octave range and vocal adaptability.
As well as hitting deep soulful notes, Laine's scatting and top notes have become her signature. For all those reasons and many more, we can't forget how much she contributed to the jazz music industry. So now, inspired by her soul, here is Laine Suspension Lamp.
DelightFULL's designers created Laine suspension lamp with the mid-century vibe in mind. Inspired by the iconic era that brought so much culture to the world, this set of spotlights arranged as magic is in your home, this modern ceiling light comes to redefine what mid-century lighting is all about.
With its body made of brass and its shade of aluminum, it's simply poetic and extravagantly scenic. Delicate telescopic tubes with its body in gold plated color and its shade in glossy white, it will only add beauty and a classic touch to your interior design.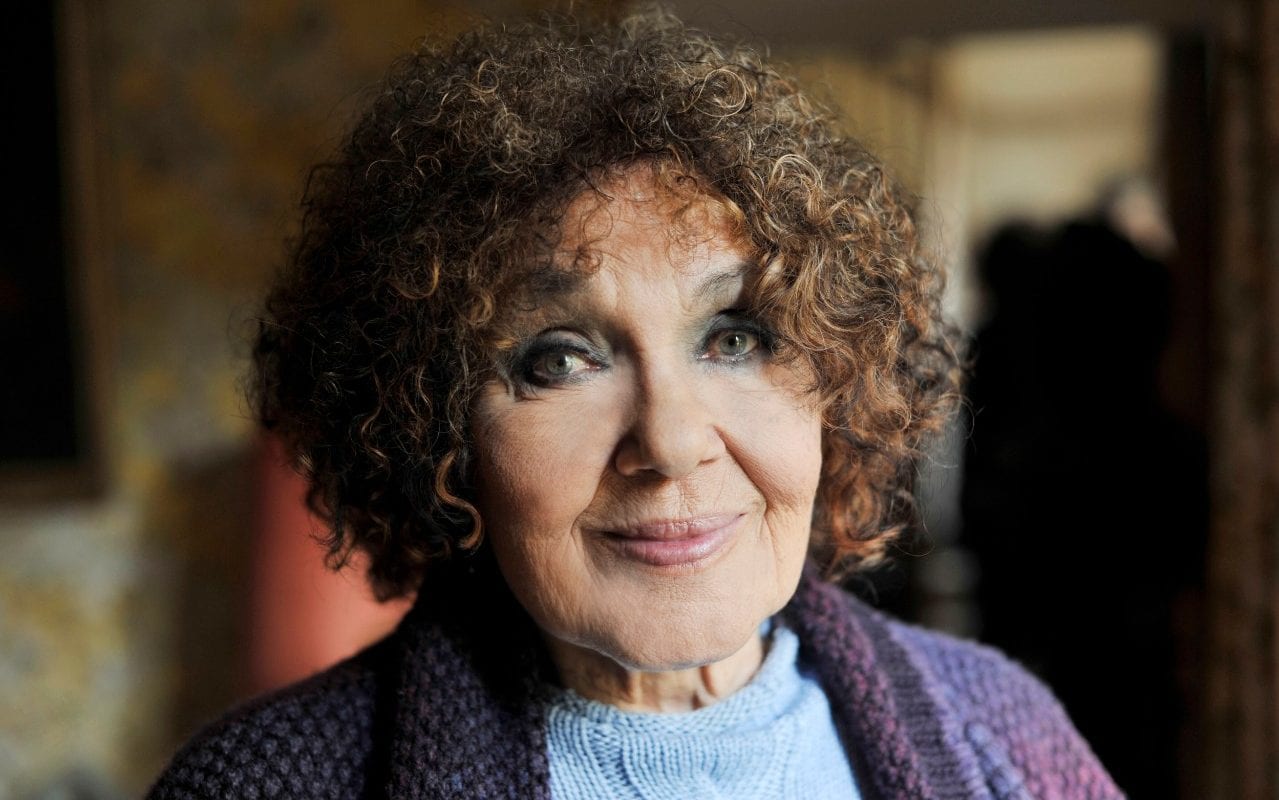 Let Laine spread its knowledge, love for music, and cool jazzy vibe into your home decor. This is something you will not forget, and will forever remind you of this amazing personality!
Happy Birthday in advance Cleo, 91 never looked so good! 
---
Pinterest Related: EQUIPHOTEL PARIS IS AROUND THE CORNER AND THIS IS WHAT YOU CAN'T MISS
---
Find out all about these decoration inspirations and the best lighting designs with DelightFULL's latest Timeless Déco – 2nd ISSUE e-book! Visit us also on Pinterest and do not forget to come by every day, we will have the best lighting suggestions for you and your home!