This year starts with a big design event, IMM Cologne 2020, this exhibition will set the design trends 2020, from lighting to room furniture. Located in the middle of Europe, the tradeshow will be realized in Cologne, Germany.
If you are like us and are a addicted to Lighting Design, don't miss this chance to get to know the Best Lighting Brands Exhibiting At IMM Cologne 2020  today, and be ready for the first day of the International Furniture Fair in Cologne Germany.
---
SEE ALSO: Cologne City Guide: What To Visit While You're In Town For IMM 2019
---
🚩 Location: Hall 11.1 Stand: D003
The first of the Best Lighting Brands exhibiting at IMM Cologne 2020 Delightfull is a fresh reinterpretation of a mid-century lighting design. They revive design and inspirational art from the 40s to 70s, bringing fresh classic lamps with the progress of colors and materials of the modern décor.
🚩 Location: Hall 11.1 Stand: B024
BRABBU is a design brand that reflects an intense way of living, with diverse customization solutions, wide range of materials, fabrics and finishes adding with a short lead-time collection that provides all the elements for a design project.
Le Klint
🚩 Location: Hall 2.2 Stand: E009
Le Klint is a modern company with an assortment of classic and modern lighting products sold throughout most of the world.
In 2018, they celebrated their 75th anniversary with launches of several new lamp series throughout the year.
Sforzin Illuminazione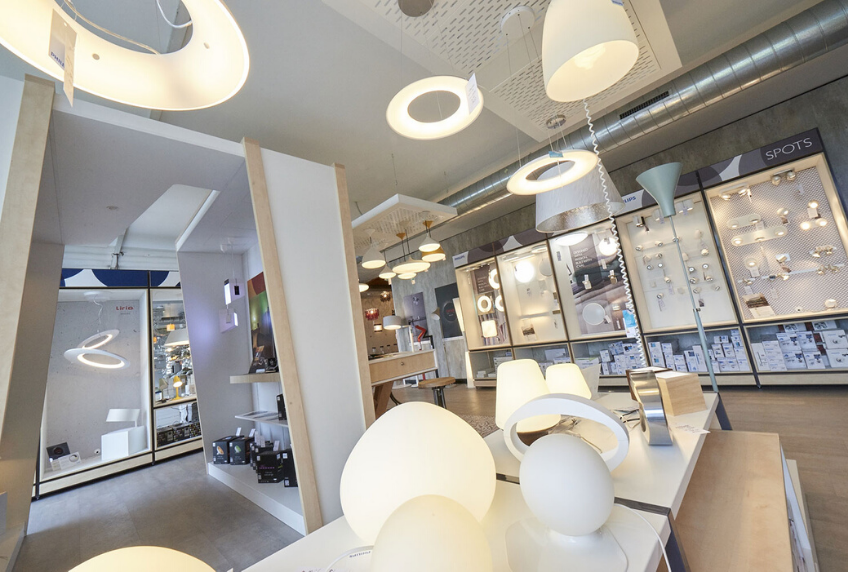 🚩 Location: Hall 11.1 Stand: B031
Sforzin Illuminazine is an international brand with a presence in over 35 countries worldwide. Designers collaborate in the creation of products, paying a constant attention to functionality, aesthetics and innovation.
Objects are born from the passion and competence for light, creative and effective solutions while always attentive to the usability and formal needs of the user and the environment with which the product lives.
CTO Lighting
🚩 Location: Hall 11.1 Stand: D044
CTO Lighting is a luxury contemporary lighting company whose designs have premium materials meticulously crafted through several processes to achieve their refined quality. They also offer a bespoke lighting design service to create a site-specific pieces from unique showstoppers to discret lighting solutions. They are experienced in advising private clients on their design needs and also collaborate extensively with interior designers and architects.
Sneak Peek Pieces
Not also we gave a list with the best lighting brands exhibiting at IMM Cologne 2020 , now we will also give a sneak peek of some pieces that you will be able to see at IMM Cologne 2020.
Botti Suspension Lamp has a structure handmade in brass and shining gold-plated finish, it is a modern ceiling light that showcases the high-quality craftsmanship of DelightFULL.
Ike Floor Lamp is 70" minimalist floor lamp, with three adjustable lamp shades with glossy black and gold plated finishes, itis a Scandinavian floor lamp that can light multiple areas.
---
SEE ALSO: Take A Look At The Top 8 Stands At IMM Cologne 2019
---
If you loved our article about the Best Lighting Brands exhibiting at IMM Cologne 2020, you can visit our Pinterest boards in order to get more inspirations for your project! Get more ideas for your projects and find functional, stylish and sizable lighting and furniture choices. Make sure to download our 'Interior Design Tips for a Well-Lit Home' eBook.