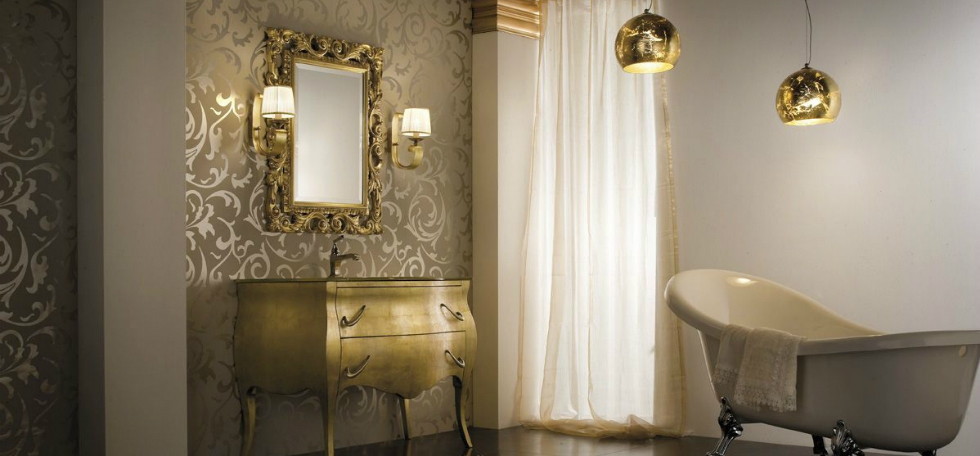 We love Lighting and with some different styles and ideas out there, we can't forget a living space so intimate but so important that it deserves all the attention when it comes to Lighting Design.
After to see the Lighting Design Ideas to decorate your Bathroom, will be hard to pick just one.
Choosing lighting design is an important part of modern design style especially in the bathroom. Modern design is all about lines and geometric shapes, so keep that in mind when shopping for lighting fixture.
The quality of the light is further more important than the actual light fixture.
Chinoiserie wallpaper, gilt mirrors are timeless and nothing better to add a little touch of glamour to a beautiful Victorian Bathroom, that a Chrystal Chandelier.
The mint green background brings freshness and young style.
Wooden floor and marble tiles, these components give to a bathroom a dark stained and nothing better to match a simple but statement suspension light. Simple details can make your bathroom the perfect stylish relax place with unique Lighting Design.
Bathroom lighting can illuminate the darkest spaces or add a subtle, calming sparkle and above we can see the perfect example.
This Bathroom have 2 statement bold pieces, the geometric bathtub and the majestic suspension lighting that make this Master Bathroom a luxury living space.
The gold details gets a warm and sophisticated update to your Master Bathroom. The wallpaper and mirror inspired in victorian style, add some history and mystery. We just love this style, let us go by our ancestors without ever losing the charm so characteristic of that time.
We know the Christmas is over, but we can ignore how well matched the pinkish shadows of this Bathroom Design with Silver details, in this case, a elegant silver Pendant light.
Bathrooms can be easily be achieved by adding all of the elements and ideas that we have shared with you. Which Lighting Design keeps in your mind? Let us know on comments down below.
You May also like The Top Lighting Design Trends 2016