Design lives out of first impressions. And so do public establishments, such as hotels, lounges or offices. That is why commercial lighting has become such an important field. These are our ten hotel lighting fixture suggestions for the day, brought to you by DelightFULL | Unique Lamps
---
SEE ALSO: LUXURY DESIGN: FOUR SEASONS NEW YORK BY YABU PUSHELBERG
---
---
1)What better way to welcome your clients than exhibiting the ETTA Chandelier? The warm light that spurs through each layer exhales romanticism and nostalgia.
---
2) Make it groovy with the SIMONE floor lamp. The big lampshades, the asymmetric structure, the visible textile wire and the gold plated details will "put a spell on you".
---
3) Let's get creative and saucy. The COLTRANE suspension lamp can be as unconventional as you want it to be. Dare to adjust the height of the magnet cable and create the perfect dynamic for your hotel.
---
4) The great pianist Duke Ellington inspired the DUKE ceiling lamp. It is ideal for a more uncluttered and sophisticated mid-century ambiance.
---
5) In black, white, copper or gold, CHARLES defies the conventions of lighting design. The symmetry and balance of this piece makes it as much a classic as Ray.
---
---
6) The TURNER Suspension will give a classy exuberant look. Gracious and voluptuous, just like Tina. Dare to do it!
---
7) The MATHENY stilnovo is the ultimate fixture in discreet sophistication. It has a great aesthetic purpose and its intricate construction is most fascinating. However, its pure lines make it a subtle classic feature for your lobby.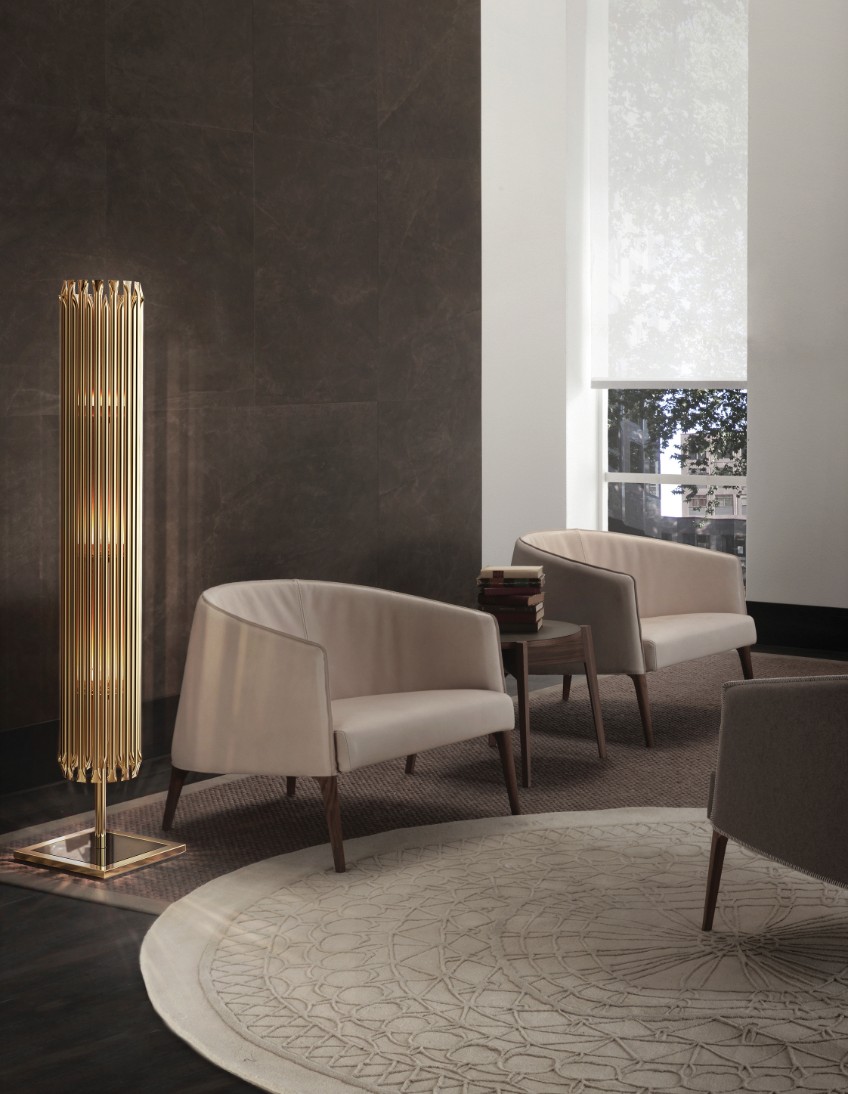 ---
8) Combine the IKE suspension with baroque stools and an elaborate cabinet. The pure lines of the lamp will enhance the power of the remaining furniture without seeming invisible.
---
9) If your guests are waiting for their relatives or just hanging out in the lobby, let them have the best light possible: create a classy and funky ambiance with the HANNA suspension lamp at the heart of your lobby.
---
10) The IKE and TURNER are as much meant for each other as the musicians they were inspired on. The IKE suspension lamp setting the rhythm with its vast set of shades and the TURNER table taking the spotlight at the front desk. It does not get more fashionable as Ike & Turner.
---
YOU MIGHT ALSO LIKE: Viceroy Hotel NYC: Luxury in Review
---
What do you think about our suggestions? You can find more lighting inspirations and the best lighting stores in our Pinterest! And keep visiting our blog every day because we always have the best suggestions for you!
---