Beauty. Uniqueness. Perfect Proportion. – The motto
At Winch Design, they believe that every design – be it for land, sea or air – must be imbued with these things. Keep scrolling and discover the amazing interior design projects of the Winch Design.
---
you might also like: When modern floor lamps are much more than lighting fixtures
---
The Team
Imagine a coastal residence perched on the side of a mountain with unbroken ocean views. Drenched in natural light, with windows opening out to the sky and water, it blurs the boundaries between indoor living and the captivating, ever-changing natural world.
For this complete bare-shell rebuild, they created a new penthouse apartment by developing a series of interconnecting spaces, spanning off from a double-depth entrance foyer and a stately communal corridor enlivened with contemporary art.
In 2009, the architecture team received a game-changing commission from an existing client to design both the exterior and interior of an immense 4,000 sq m (43,055 sq ft) private chateau. Due for completion in 2016, this project has cemented their position as a full-service architectural studio, creating not just interiors, but beautiful, majestic buildings from the ground up.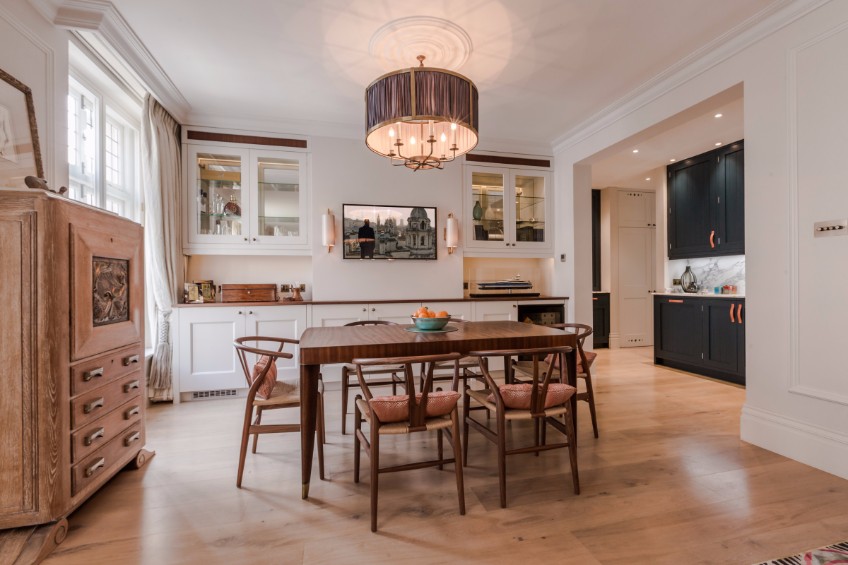 Photos © Winch Design 
A lover of art and yachts commissioned Winch Design to create a bright, fresh and individual interior in London's St James's. A complete interior rebuild for the 90 sq m (970 sq ft) space was undertaken, refashioning the layout to take full advantage of the natural light.
---
you might also like: When modern floor lamps are much more than lighting fixtures
---
Find out all about this Spring's lighting inspirations and the best lighting stores with DelightFULL's latest Interior Design Trends: Spring 2017 e-book! Visit us also on Pinterest and do not forget to come by everyday, we will have the best lighting suggestions for you and your home!