Another day, another city, today is Montreal's turn. The most populous city in the Quebec province and the second  in Canada is our pick of the day. Referred to as "Canada's Cultural Capital" by some, the city is Canada's centre for French-language television productions, radio, theatre, film, multimedia, and publishers. Montreal's different cultural communities have given it a unique local culture, creating a center for many arts, design included. That's why, today we give you the best lighting stores in Montreal.
---
Read Also: Take A Look At These Amazing Lighting Stores In Vancouver
---
Anaka
📍 Adress:  1610 Notre Dame West, Montreal, QC H3J 1M1
After working for some years in the fashion design industry, Daniel Anaka decided to use his talents in the world of interior design, working on a number of high-profile projects. A few years after beginning that journey and with frustration for the lack of affordable, stylish lighting, Daniel began experimenting with high end lighting and found a hidden talent in lighting and furniture design. Started to take his inspiration from natural, organic forms and classic mid-century designs. Each piece in the collection is created by hand in his Montreal studio, demonstrating the unique skill of the artisan and supporting one-of-a-kind pieces in a world of mass production.
Homier Luminaire
📍 Adress: 2140 Rue Bélanger, Montreal,QC, Canada H2G 1C2
Located in Montreal, Homier Luminaire has been in business for over 80 years and specialized for several years, in the field of lighting, both residential and commercial. With the world of lighting constantly evolving the brand has a focus on offering the latest innovations, always on the lookout for new collections. They support local businesses and encourage the young independent designers, in addition to having a wide choice of imported products from around the world. The company also works in close collaboration with designers and architects to ensure the development of successful lighting projects, combining functionality and aesthetics.
Montreal Lighting & Hardware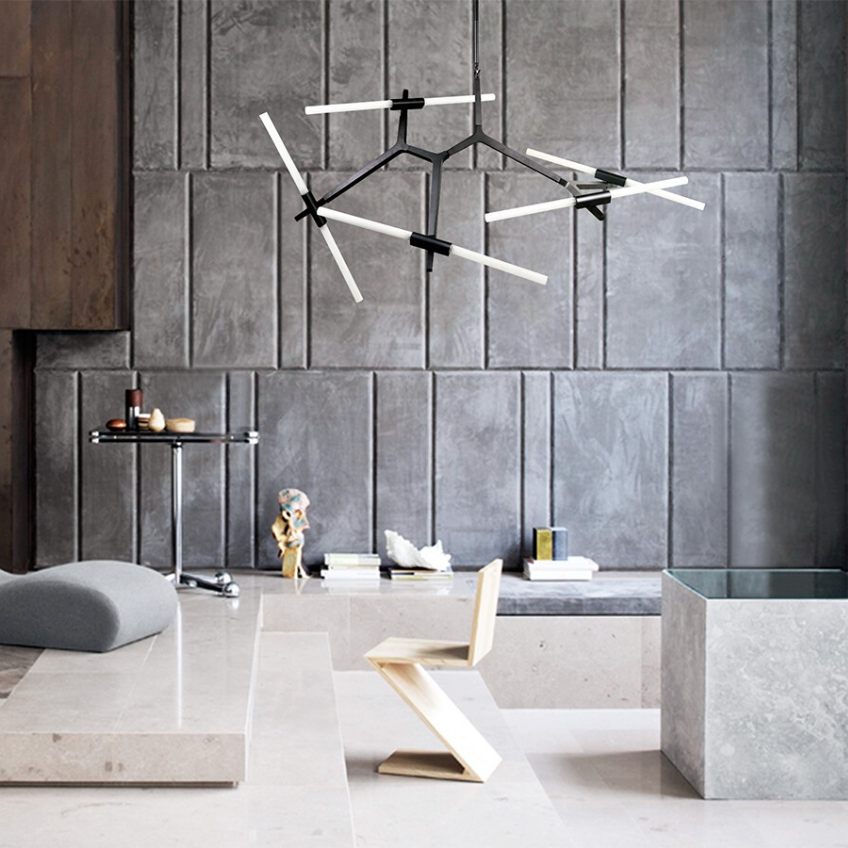 📍 Adress:  670 Paré st., Montreal, QC H4P 2M2
After a combined 70 years in the retail and wholesale lighting and hardware business, a brother and sister decided to try to offer a better service in lighting, hardware and home accents. With a showroom, the first of its kind in Canada, the brand offers a distinctive selection of high end lighting, hardware and home accents in a 18,000 square foot custom designed space. The company counts with an "Experience Center", a fully furnished condo showcasing the latest in home automation and lighting technology.
Iluce Concepts
📍 Adress: 5153 boulevard Décarie, Montreal, QC, Canada H3W 3C2
Iluce Concepts is a family owned Montreal based design boutique that offers lighting solution for architects, designers, homeowners and developers. The brand offers a wide range of unique products from various international suppliers. Their lighting solutions are various, they can include complete lighting plans, fixture selection, as well as switch/zone planning to complement the ambiance and decor. The company declares to be determined to provide practical solutions that underline the potential of any space and respects budgets.
Lumigroup
📍 Adress: 5445, Avenue de Gaspé, Suite 111, Montreal, QC, Canada, H2T 3B2
Lumigroup is leading lighting agency in Montreal that represents several major manufacturers in the industry. They offer an extensive list of complementary lighting products that is constantly evolving. The brand is made up of a team of lighting advisers who are supervised by the bid departments, project and design managers,and other company areas in a total of more than 25 employees. Each of them brings their experience and their own self to the company. The group has experienced exponential growth over the past fifteen years. This growth is mainly due to the close ties established with architects, engineers and designers in Quebec.
Editor's Choice
As usual is time for our article recommendations, today with Montreal in mind, we have some beautiful lighting pieces that you can get without the need to get an airplane ticket to Montreal. You can get all this lighting pieces and more at our Lighting Stores Shop: Here.
A simple, unique and beautiful lighting piece, Hank Suspension is perfect for a mid-century modern interior, with a design that offers an open look making it a great choice for today's demand of stylish interior. This dazzling lamp has its body in brass and its shade in aluminum. When it comes to décor, this marvelous and inspiring piece is highly recommended in a mid-century hotel lobby or living room.
This is Aurum III Suspension, with a unique design it will bring comfort in the darkest nights with its warm yet sensitive light. This round chandelier is sure to impress. In Canada's winter days this lighting piece will for sure bring some warmth into your home and life.
We all know that Canadians are some of the friendliest people out there. Their kindness cannot be transformed into a lamp, however, Cloud Suspension Lamp come a bit closer. With an RGB light and speakers, a sound system that can be controlled by a mobile app connected with the cloud lamp by Bluetooth. The light system can be controlled by the mobile app as well or with a remote control. You can choose the color, the intensity of the light and lighting effects. Cloud Suspension will fore sure warm your heart with some Canadian kindness.
---
Read Also: Have You Heard Of Lightform Canada?
---
If you loved our article about  the best lighting stores in Montreal, you can visit our Pinterest boards in order to get more inspirations for your project! Get more ideas for your projects and find functional, stylish and sizable lighting and furniture choices. Make sure to download our 'Interior Design Tips for a Well-Lit Home' eBook.