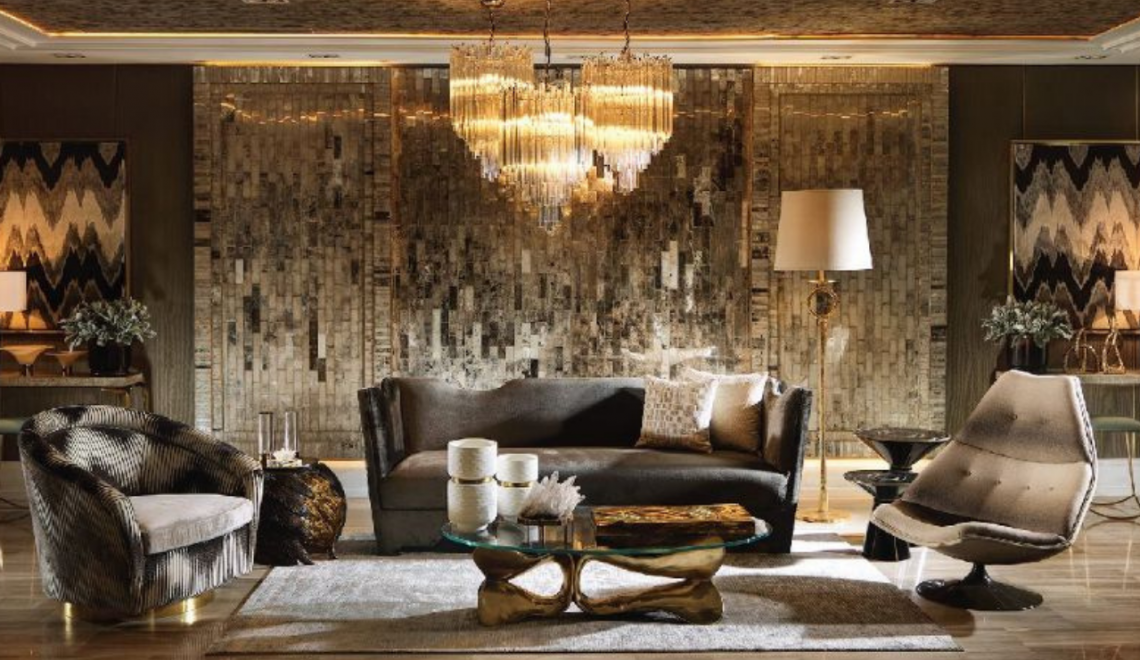 These are the best luxury showrooms in Bangkok are a must visit!
Bangkok is the capital of Thailand and it is a must-visit destination for a lot of people. While most of Bangkok's streets are fronted by vernacular shophouses, the largely unrestricted building euphoria of the 1980s has transformed the city into an urban area of skyscrapers and high rises of contrasting and clashing styles. In this article, we will find our selection of the most impressive Top 5 Bangkok Showrooms and Design Stores.
---
SEE ALSO: Here Are The Best Luxury Showrooms In Tallinn
---
1. Alexander Lamont
Inspired by the luminous decorative arts of Europe and Japan during the early twentieth century, Alexander Lamont's collections of furniture, lighting, and accessories are an expression of his dedication to meticulous workmanship, rare materials and an aesthetic taste refined by a life lived between East and West. Long forgotten, hard-won and highly prized skills are evident on every piece, whether surfaced by translucent raw shagreen, slivers of straw marquetry, rich black natural lacquer, or hand patinated bronze. By reviving the precious traditions of the past in his own workshops and applying the luxuries of time and skill to elegant and contemporary designs, Lamont creates elements of vitality that dwell in the margin between art and furniture.
2. Boffi Studio Bangkok
Boffi Studio is an extensive showroom space of 1,000 square meters in Bangkok, specially designed by the B&B Italia Research & Development Center. Leafy Co. Ltd., under the management of Mr. Badipol Chutrakul, success to convince the high-end customers in Thailand with his luxury brands; B&B Italia, Maxalto, and Boffi from Italy, to experience the best of simply elegant and modern style furniture, the timeless design which is recognized around the world and has been proven to be one of a reputation of innovative design, materials, and quality. The gallery is located on the scent of an old historic community that is the foundation of the modern economy and is a source connected to the heart of business districts in Bangkok such as Sathorn and Silom.
3. Euro Creations
At Euro Creations, they love beautifully designed furniture, the amazing history behind each product which is made into reality with perfect craftsmanship. The store brings to you world-renowned brands from Europe. To the team, the only thing that is more important than working with amazing products is ensuring that their customers are provided with professional and friendly service.
[brands-footer2]
4. Jim Thompson Fabrics
In March 2017, Jim Thompson Home Furnishings celebrated the completion of the months-long renovation of our Bangkok Fabric Showroom.  An incredible transformation from PHTAA Living Design Studio had the third and fourth floors open plan, brimming with natural light, and walls adorned with a cool sculpturesque marble. Renowned interior designer, Vichada (Dao) Sikatalin, perfectly captured the essence of Jim Thompson's identity and unique style by creating five rooms on the third floor, all showcasing Jim Thompson fabrics in the situation. Entitled, 'Opulent Vogue'; 'Hamptons Dynasty'; 'Midnight Orient Odyssey'; Forbidden Colours'; and 'Tropical Colonial', each space has its own theme and colour scheme. The room sets incorporate fabrics solely from Jim Thompson collections, from the classics to 'Leo de Janeiro', the latest offering, designed by Creative Director Ou Baholyodhin. 
5. RCD Design Center
Thanks to their good teamwork, RCD continues to provide customers the best performance in every step, right from the initial contact throughout the bottom line after-sale services. Their dedicated teams in every stage starting from sales, design production, quality control, delivery and installation, and after-sales service are specialized and well-experienced while at the same time sharing the same company's philosophy. With their warranty on every newly assembled kitchen, they provide the customer a one-stop client support center for spare parts and maintenance service by our professional and specialized teams.
---
READ MORE: Discover the 20 Top Interior Designers From Austin!
---
Feel free to pin all the images to your favorite Pinterest board and subscribe to our incredible newsletter! You can also visit DelightFULL's Inspirations page as well as our Pinterest boards in order to get more inspirations for lighting designs, mid-century modern style, unique things in the world and so much more!