Although this year is a bit strange easter will still be happening, more exactly at 12th April, so it's time to grab the eggs and the chickens to prepare your home for the easter bunny to arrive. That's why today we will give you simple and funny tips on how to get your home ready for easter.
---
Read Also: Behind the Scenes of the Design Set of the Oscars
---
Egg Painting
You probably saw this one coming, easter always means egg painting. So our first tip, is to get some eggs and just paint them in colorful ways. This eggs can then be used as decoration throw the house, in the flower vases or even as table decoration. They are not also a cheerful way to decorate your home, but a fun way to spend time especially with kids.
Flowers, Flowers, Flowers
Not also the eggs and the bunny are associated with easter, spring is also another joyment that comes in this season mainly because of the proximity of the dates. Spring brings with her flowers and colorful design, that's why on easter one way of decoration are the colorful flowers. Put a flower in each room just make sure that the colors style well together. However this are strange times, and you may find it hard to get flowers, so another tip is to make your own flowers. This one is harder because it requires alot of skill, but is another way to spend time in family.
Egg Candles
Another way to use the eggs (you will be spending alot a eggs on easter) is to make candles with their shells. To do it just put a small candle inside the egg shell. Another way is to get the wax from other candles and put it in the egg. You can then, with the right support, dont forget that the eggs are round so they will not hold standing, you need a suport. You can light your home with a true egg light.
Bunny Ballons
Another funny and simple way on how to get your home ready for easter is to get some colorful ballons. You can then turn them into eggs or bunnies. To create egg ballons, just turn them upside down and they a egg. If you rather have a bunny, make with paper two bunny ears and glue them to the ballon then draw a face. This way you have a bunny ballon and a colorful design room. Another fun activitie to have with the kids, and they will for sure love to play with the ballons later.
Origami
Another activitie that can create some beautiful decoration it's origami, the art of paper folding in order to create amazing forms. Since we are talking about easter, one idea is to create your own bunny with paper or if you ran out of eggs with all the others decorations, you can make an egg. Although this is probably one of hardest on this list, it will make you proud once you finished.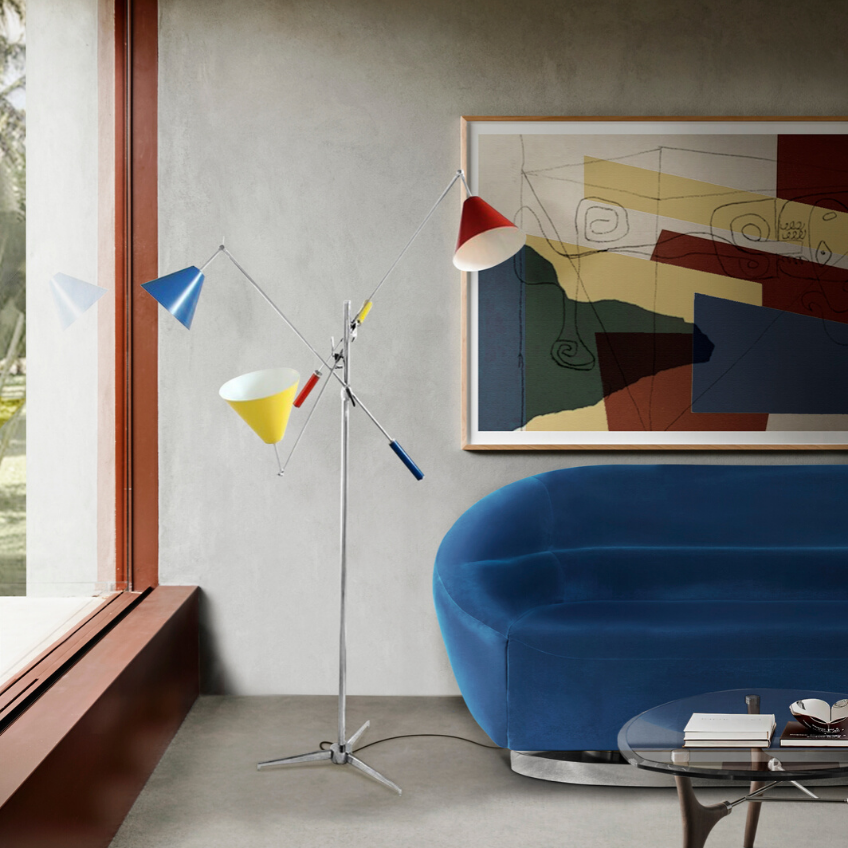 A different way to decorate your home is to get the most colorful design pieces you can get. One of those pieces is sinatra floor, a lighting piece tricolor. Sinatra will fit perfecly in your living room or reading corner.
---
Read Also: 5 lighting pieces that will make your home more colorful
---
If you loved our article on How To Get your Home Ready for Easter, you can visit our Pinterest boards in order to get more inspirations for your project! Get more ideas for your projects and find functional, stylish and sizable lighting and furniture choices. Make sure to download our 'Interior Design Tips for a Well-Lit Home' eBook.