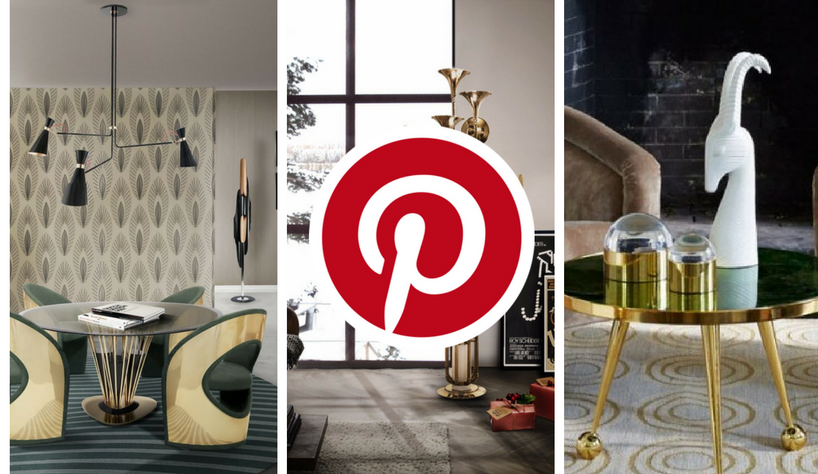 Week by week, the signature HOT on Pinterest on the Blog!
Here's a look at what's getting a lot of attention on our Pinterest boards this week, so you can see what's trending. So, take a look the best of the week in this HOT on Pinterest! By the way, you can follow the best Lighting Design Ideas on Pinterest – here.
---
you might also like: When modern floor lamps are much more than lighting fixtures
---
1-Berlin is going to glow again. Various monuments, buildings, and places in Berlin will be mesmerizing with the production of the Festival of Lights. The Berlin's most famous landmarks and historical monuments such as Brandenburg Gate, Berlin Cathedral, and the Funkturm through light projections and video art. 
2- LaCelulla Lab is a luxurious design company based in Torino, Italy. Architecture and interior design are their focus as is excellence in the field.
3- Gold or even just golden home decor elements can make a whole house. When used in the best and most tasteful way they can transform our homes into dens of luxury and sophistication, so it is not difficult to understand why it never really went out of style.
4- The big lampshades, an asymmetric structure, the visible textile wire and the gold plated details have resulted in a magical piece which will surely put a spell on you: Simone.
5- Botti floor lamp was inspired by the jazz musician of Chris Botti. The mid-century floor lamp is handmade in brass with a gold plated finish that reminds of a real trumpet due to the its unique shape. With an aluminum base, this modern floor light can be customized in marble, giving an even more luxurious design to your mid-century modern interior. This brass floor lamp has eight spotlights which offer a soft lighting, and goes as tall as 70,9 inches. Botti art deco floor lamp showcases a high-quality craftsmanship, that will definitely make a statement in your sophisticated classic living room design or mid-century hotel lobby. Botti contributes a jazzy and mid-century vibe as does the gold plated and white glossy finishes.
---
you might also like: When modern floor lamps are much more than lighting fixtures
---
Find out all about this Spring's lighting inspirations and the best lighting stores with DelightFULL's latest Interior Design Trends: Spring 2017 e-book! Visit us also on Pinterest and do not forget to come by everyday, we will have the best lighting suggestions for you and your home!