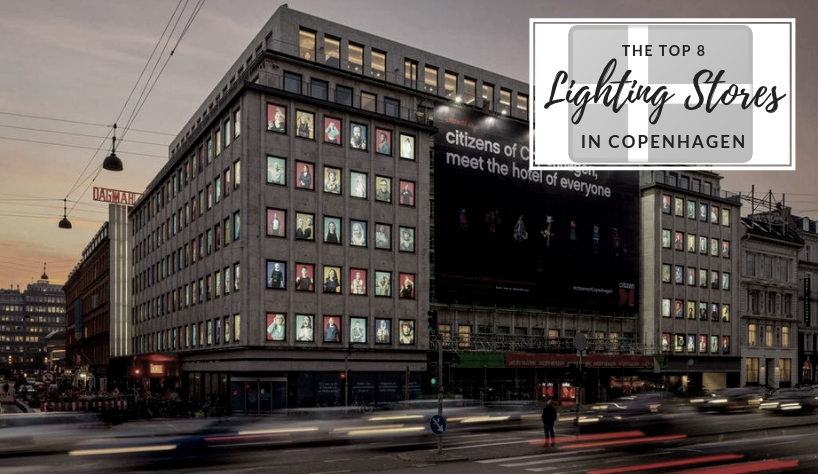 Who missed this signature? We did!
The charm of Copenhagen is wonderful and for us is one of the most beautiful cities with a variety of Lighting Design awesome brands, where the Scandinavian style is predominant. So today, one of your favorite signatures on the blog is back to tell which ones are the best Lighting Stores In Copenhagen! Curious to see this? Keep scrolling!
---
You Might Like: LET'S CHECK TOGETHER WHICH ARE THE BEST LIGHTING STORES IN ISTANBUL
---
Tom Rossau
Award-winning, self-taught Danish designer Tom Rossau started his career in the basement of his parent's house in Denmark. LEGO was the main companion to his vivid imagination. In the 90s, Tom picked up the thread where he'd left it some years before. He started to design and sew leather clothes and in 1997 he eventually opened a shop in Copenhagen, Denmark. Although the business is expanding Tom still holds on to the core. And the core is design.
📍 Frederiksberg Allé 5, 1621 Copenhagen V, Denmark
EllisEllis
EllisEllis is a Danish architectural lighting – sales and distribution firm located in Copenhagen, Denmark and since 2007 they have continually delivered unique and successful lighting products and solutions for projects of all sizes including hotels, resorts, retail, restaurants, museums, nightclubs, offices, and private residences in Scandinavia and foreign countries. They work closely with architects, lighting designers, interior architects, contractors, retail dealers and administrate their own projects directly with the private client.
📍 Stockholmsgade 23, 2100 Copenhagen, Denmark
LIGHT-POINT
LIGHT-POINT is one of the leading lighting companies in Denmark and has existed since 1995. They are a dynamic and innovative company that designs, produces, distributes and sells their own program of design lamps in Denmark and abroad. They also advise interior design companies and architects, as well as being a supplier of several large store concepts in Denmark.
📍 Østergade 10, 1100 Copenhagen K, Denmark
Umage
At Umage, they take the story of Scandinavian design further than ever before. They combine aesthetics, simplicity, and functionality, and infuse it with thoughtful craftsmanship and environmental care. This is the result: exquisite designs with a sustainable edge. All their products are flat-packed in stylish boxes, to optimize global logistics, reduce storage and transportation costs, and to make the designs more accessible and affordable.
📍 Kongens Nytorv 15, DK-1050 Copenhagen K, Denmark
LE KLINT
LE KLINT is a lighting company established in 1943, but the story of the company dates back to the beginning of the 20th century when a hand pleated lamp shade was folded to fit a paraffin lamp both designed by architect and master of engineering P.V. Jensen-Klint. They have ever since maintained the original concept but they are constantly seeking to develop within modern times.
📍 Store Kirkestræde 1, DK-1073 Copenhagen K, Denmark
Lysmesteren
Lysmesteren is Denmark's largest and most serious chain of lighting stores – and the country's leading lamp dealer. At Lysmesteren you will always find the largest and most competitive range, and for more than 10 years they have sold delicious branded lamps right from Le Klint to Louis Poulsen. They have the original deal on all lamps, so with them, you can always be absolutely sure of quick delivery of the original product – in the original packaging.
📍 Store Kongensgade 63, 1264 Copenhagen K, Denmark
Nuura
Nuura aims to create aesthetic and exclusive lighting which reflects the riches and joy found in Nordic nature. With the chandelier as a center, Nuura offers lighting collections that enrich the room and complete the interior in both private homes and public spaces. By combining delicate design with state of the art technology and carefully chosen materials of high quality, they strive to create unique quality lighting that has a positive impact on their wellbeing. Nuura is the new modern classic in a sensuous and timeless design. The meaning of Nuura is light and honor.
📍 Lykkesholms Allé 8B, 2. 1902 Frederiksberg C, Denmark
LebenCph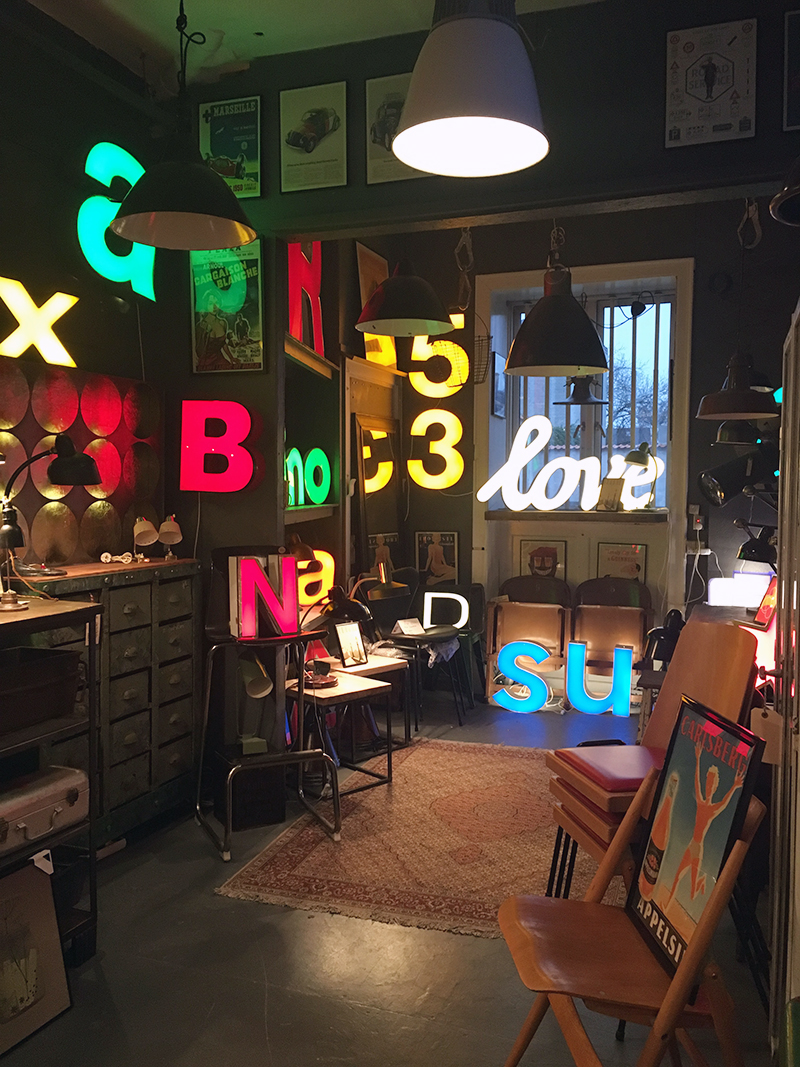 We are Michael and Jean – and are the proud owners of LebenCph. Come and visit us in our small cozy shop at Amagerbrogade 201 on Ama'r.
They shop with Vintage Design specializing in Industrial Design, Lamps & Light, Posters and small furniture from the 1930s to the 1970s. LebenCph is strongly inspired by the German Bauhaus Design period and most of the wonderful things also come from there. They take great pride in the fact that their product is in beautiful condition – but at the same time it has also preserved its 'soul and history'.
📍 Amagerbogade 201 – 2300 Copenhagen S, Denmark
---
You Might Like: 2019 IS THE TRAVEL YEAR, FIND HERE THE BEST LIGHTING STORES IN MADRID
---
If you loved our article about Top 8 Lighting Stores In Copenhagen, you can find out all about these decoration inspirations and the best lighting designs with DelightFULL's latest 'The Latest Novelties at Euroluce' Ebook! Visit us also on Pinterest and do not forget to come by every day, we will have the best lighting suggestions for you and your home!