The French company, Baccarat, has been the number one name in luxury crystal since 1764. They currently produce luxurious crystal jewelry, tableware, décor and lighting, with the Baccarat chandeliers being among the most expensive and sought-after in the world. Today we present you the best chandeliers by this amazing brand.
SEE ALSO: THE BEST LIGHTING DESIGN BRANDS TO VISIT DURING ICFF 2016

We gathered the most prestigious and expensive Baccarat chandeliers to see the best of luxury lighting and crystal glamour, all with the distinguishing, signature ruby-red octagonal crystal.
The Solstice Comete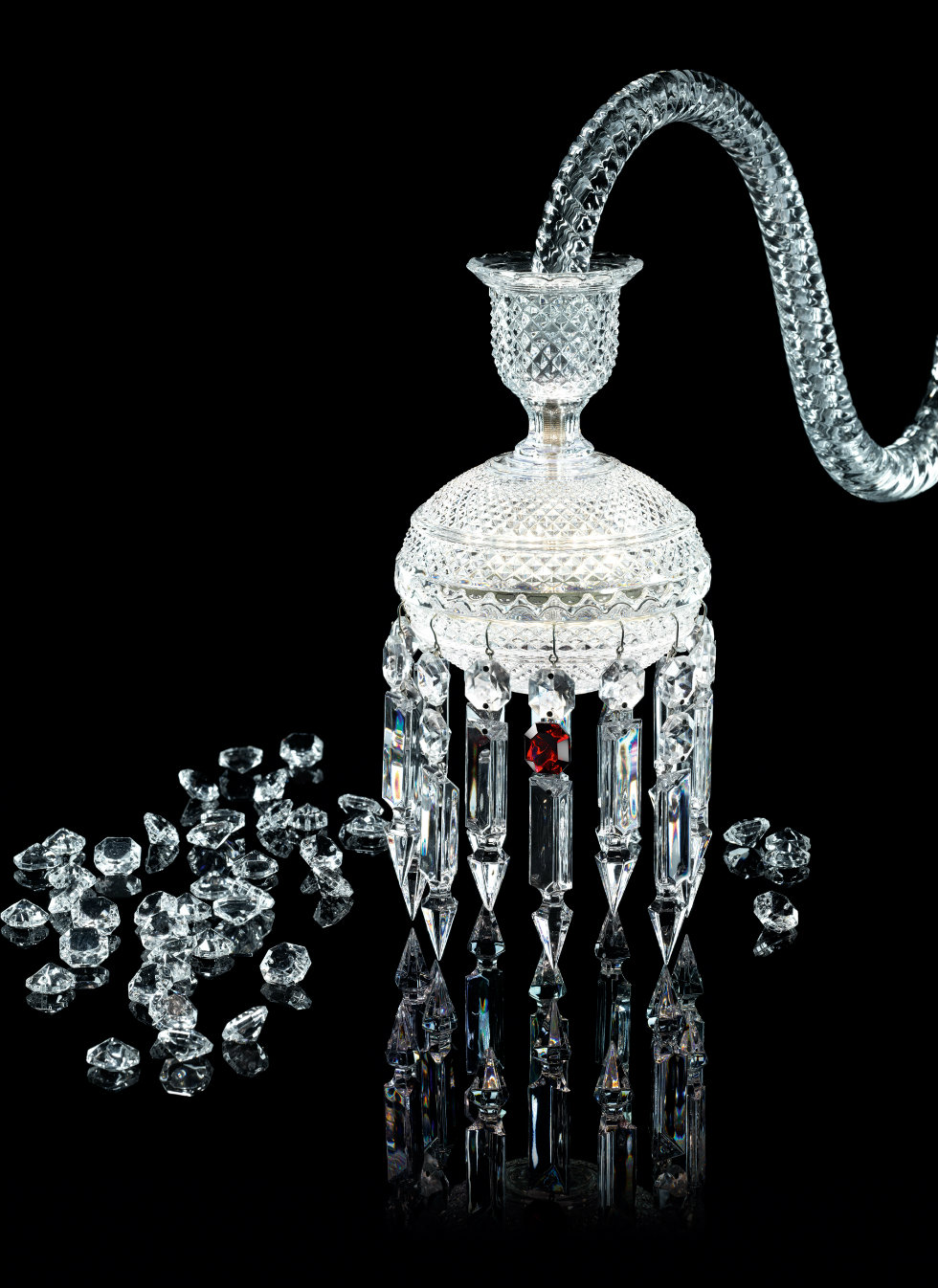 The Solstice Comete is the esteemed crème de la crème of the world of Baccarat. This chandelier is seven feet tall and five feet wide, features 1,868 pieces of hand-crafted crystal and gracefully hangs in the Decoration & Design building located in New York City's Midtown.
The Solstice Comete is by far the most expensive chandelier in the Baccarat showroom, costing $170,000.
The Zenith 48 Lights
The Zenith with 48 lights is a dazzling display of luxury crystal. It is just under the Solstice in size, measuring six-and-a-half-feet tall and four-and-a-half-feet wide, but is still just as breathtaking. The Zenith features of range of crystal shapes including geometric prisms and pendants. The chandelier is designed by world renown designer Philippe Stark, who has designed several Zenith chandeliers with this being the most expensive at $135,000.
The Zenith Noir
The Zenith Noir is a bouquet of black crystal. Another chandelier designed by Philippe Stark, the Zenith Noir uses a smoky black crystal instead of the traditional clear.
The chandelier can come with black shades lined with aluminum reflectors to intensify the light on the black crystal. The luxurious Zenith Noir currently goes for $87,400.
The Etrange Zenith Sur La Lagune
The Etrange Zenith Sur La Lagune is one of Baccarat's coveted limited edition chandeliers. The beautiful Zenith style is given a makeover with a shorter frame and festive lime green protrusions, but still with all the Baccarat finery.
The Zenith Comete
The Zenith Comete is the luxury chandelier of the future, and Baccarat describes it as the "high-tech version of the legendary Zenith model." The Zenith Comete uses advanced LED lighting instead of the traditional lighting in Baccarat chandeliers, but comes with all the refinement and class of the Baccarat name.
SEE ALSO: THE BEST LIGHTING DESIGN BRANDS TO VISIT DURING ICFF 2016
What do you think about our suggestions? You can find more lighting inspirations and the best lighting stores in our Pinterest! And keep visiting our blog every day because we always have the best suggestions for you!