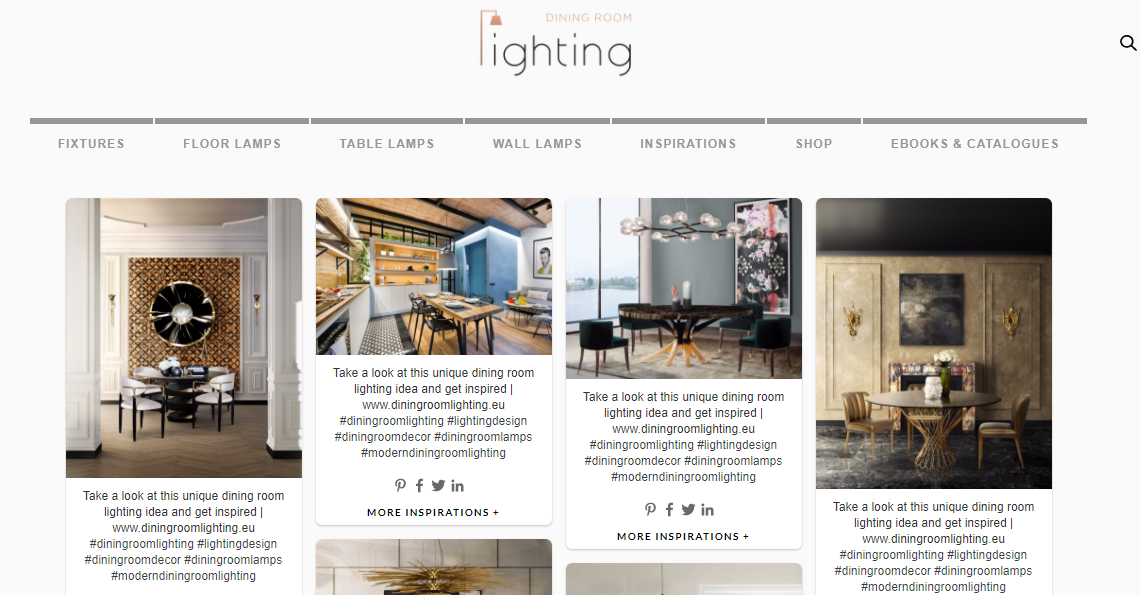 You really need to meet this NEW Blog! Dining Room Lighting will rock interior design's world.
Nowadays it's not easy to find complete sources of inspiration for interior design projects. That is why the blog Dining Room Lighting is a complete series of content related to dining room design and lighting ideas that will fit in this space.
---
READ MORE: Revamp Your Home With These Mid-Century Modern Wall Lamps
---
Some of the best dining room lighting inspirations are here. If you are an interior designer, an architect or just a design lover, you definitely are in the right place.
Interior design projects, inspirations and specific lighting product are some of the content that you can find on the blog. With a wide range of categories, you find everything you need – about dining room lighting, of course.
You can see the gallery with high-quality photos and the last lighting trends for your dining room in any home decor style. 

If you want, you can subscribe the newsletter and receive week by week the best last articles and trends. Or, if you prefer you can download the e-book and the catalog.
So many reasons to become a dining room lighting lover, that it's impossible not follow day by day the content of this blog.
A must for anyone seeking lighting design inspiration.
---
READ MORE: Revamp Your Home With These Mid-Century Modern Wall Lamps
---
Find out all about this Spring's lighting inspirations and the best lighting stores with DelightFULL's latest Interior Design Trends: Spring 2017 e-book! Visit us also on Pinterest and do not forget to come by everyday, we will have the best lighting suggestions for you and your home!