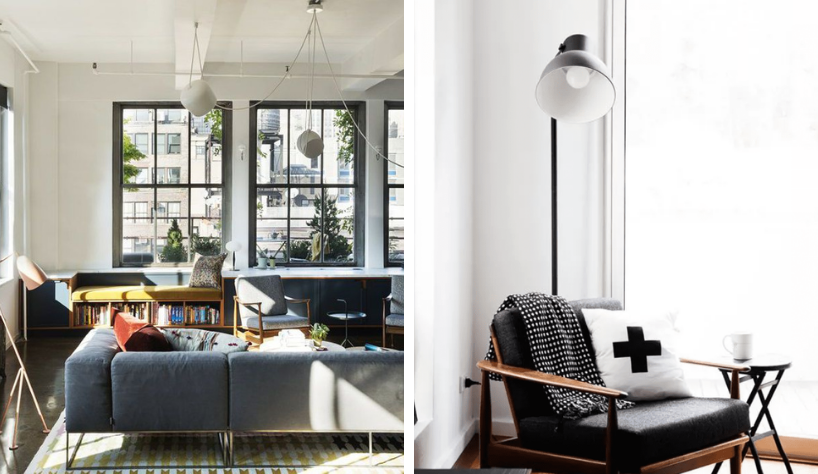 If you're looking for stunning lighting ideas for a modern apartment, you've come to the right place!
If you own an apartment and are looking for the perfect modern lighting ideas, we've put together some stunning solutions for your home that are sure to solve all your problems. These modern apartment lighting ideas are just the right ones to lighten up your life!
---
SEE ALSO: 5 Modern Lighting Pieces To Design A Grand Foyer
---
Low ceilings can be a challenge in small spaces, but an eye-catching suspension lamp can really elevate your decor and make it feel even bigger. Go for a minimalistic design, don't clutter your space too much or it just won't seem right. It also adds visual interest and, of course, it's a great way to combine it with your furniture pieces.
EDITOR'S CHOICE
Duke Round
Your best bet is to distribute different types of lighting throughout your apartment. Not only does it give it more personality, it's also incredibly stylish and modern. From small table lamps to beautiful floor lamps next to your sofa, it's a great way to add some dimension into your home.
Hanging a picture light is also an incredible solution for a modern apartment. With the right wall lamp, it provides extra lighting to your home but also highlights your wall art, whether it's in a hallway or a living room. It also creates an intimiate ambience we adore!
EDITOR'S CHOICE
Nancy Wall Lamp
Lastly, for the perfect modern living room corner, you definitely should think of a beautiful and minimalistic black floor lamp that won't take up much space but it will definitely look amazing with the right modern armchair.
---
READ MORE: Discover Studiopepe's New Mid-Century Collection "Happy Few"
---
If you loved our article about Modern Apartment Lighting Ideas, you can visit our Pinterest boards in order to get more inspirations for your project! Get more ideas for your projects and find functional, stylish and sizable lighting and furniture choices. Make sure to download our 'Interior Design Tips for a Well-Lit Home' eBook.