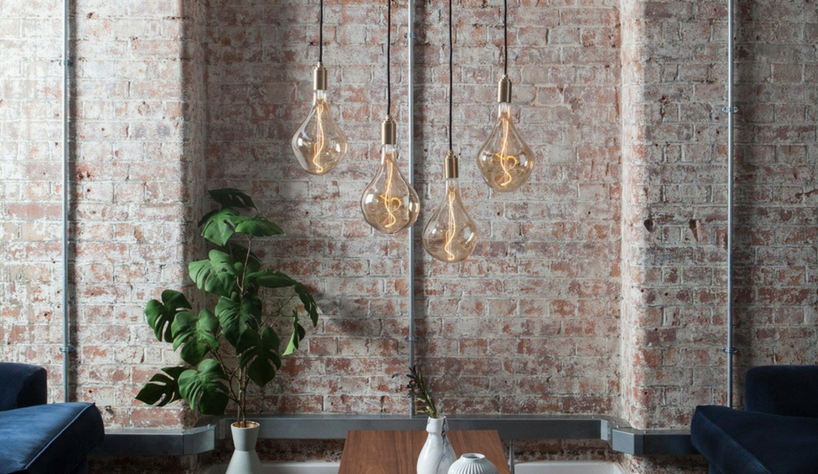 You need to meet this British lighting brand and its collection.
Tala was founded in 2015 by Joshua Ward, Maxwell Wood, William Symington and Ciaran Dawson, who met while they were studying at Edinburgh University. If you need lighten up your home, you definitely need to meet this contemporary lighting design.
Get inspired…
---
READ ALSO: Thinking About The Best Modern Floor Lamp? It's Time To Stop!
---
The biggest inspiration to this contemporary lighting was the Voronoi pattern found in the forest canopy and throughout nature.
A modern interior design is perfect for this type of contemporary home decor. The contemporary interior furniture completes the whole look by adding the modern touch to your modern interior kitchen.
In the creation of this contemporary lighting project, the erosion of time was created through a 3D model to soothe the lines.
One of the biggest surprises of this modern lighting design is that it incorporates the largest sculptural bulb in the world. A statement peace nonetheless.
The best suiters for this type of contemporary lighting design is for sure the modern home style. It fits the colour scheme usually used and the contemporary furniture just make the room feel complete.
---
READ ALSO: Thinking About The Best Modern Floor Lamp? It's Time To Stop!
---
Find out all about this Spring's lighting inspirations and the best lighting stores with DelightFULL's latest Interior Design Trends: Spring 2017 e-book! Visit us also on Pinterest and do not forget to come by everyday, we will have the best lighting suggestions for you and your home!