A sconce is a sort of lighting fixture clung to a wall in such a way that the light is directed upwards. Nevertheless, modern design has often playfully meddled with these more Spartan categories, as well as with the common association of the sconce with torches or gas lamps, and therefore dropping the term "sconce", replaced by "wall lamps". Yet, the divergence between a sconce and a wall lights is that the latter commonly uses glass. Here are 5 sconce solutions from our favorite designers.
---
YOU MIGHT ALSO LIKE: Phenomenal wall lighting selection for a chic summer decoration
---
---
BASE is a family of pieces created by British designer Tom Dixon. A casual and clean fixture with an matt-textured robust base and a refined shades with a reflective finish. The copper-colored shades resemble minimalist silhouettes, well balanced and slightly debonair. The straightforward ironwork is one of the features for which Tom Dixon is more famous.
IMAGE CREDITS | Tom Dixon
The aesthetics of it is subtle and sophisticated, and all at once symmetric. It is completely suited for both a vintage revival home and a modern apartment. The BASE casts light downwards. This light makes a large room seem warmer and more welcoming. If you have an expansive living room that feels empty, try making it feel warmer with a down light.
IMAGE CREDITS | Tom Dixon
---
The TATA is a half-moon sconce fixture. This type of sconce is made to make you feel the whole wall is as lit as ever. Although this is not the best solution if you are aiming at lighting a whole room, the half-moon sconce is perfect for reading, especially if it is created by Italian designer Andrea Fogli for Contardi. It is not, however, a typical half-moon sconce, since it is not tight against the wall.
IMAGE CREDITS | Contardi
The asymmetry of the TATA lamp goes unnoticed if you do not give a closer look. It was designed as a reading lamp, reinterpreting the sixties with a modern twist. Its shape is very classic and clean: two asymmetric domes, together and opposite, with the backs turned on each other. The shade finishes include reflective chrome, matt-black and polished white. It sheds light on both directions and can fit into any bedroom. It is the perfect companion for when you are enjoying Italo Calvino or Elena Ferrante.
IMAGE CREDITS | Contardi
---
---
The VIGO lamp is a David Chipperfield 2015 creation. It is a pendant wall lamp in its essence, combining modern design and the purpose of illumination. Its conic-like shade is both memorable and charismatic — the conic shade is the most common and long-standing shape of shade. In this way, VIGO presents itself as suitable for the domestic setting.
IMAGE CREDITS | Miro Zagnoli for David Chipperfield
Take a closer look and notice how this apparently classic lamp shade is actually made up of two cones, one inside the other, overlapping black and glass, in order to create a diffused and pleasant light whilst producing aesthetic divergence. The inner cone is made of black metal, whereas the outer one is made of transparent borosilicate glass. As any timeless classic, place a VIGO lamp anywhere and it will blend in.
IMAGE CREDITS | Miro Zagnoli for David Chipperfield
---
The TILEE is a "modern chameleon". This creation was designed in 2005 by Marcello Ziliani for FLOS and it reflects the purpose of design in everyday life: to insert small hints of subtle grace and glamour into your home. It is called the chameleon since it can blend in almost any setting without stirring the preexisting balance. Ziliani's career was primarily focused on architecture, which actually explains why his designs are so functional and geometric.
IMAGE CREDITS | STYLEPARK
Its squared body is made in Zamak glass and features a chrome finish, and the diffuser is flashed, blown glass in white. The TILEE emits a gorgeous glow of diffused light. Place it in your home and you will see how it goes with your flow, without interrupting or disturbing the environment.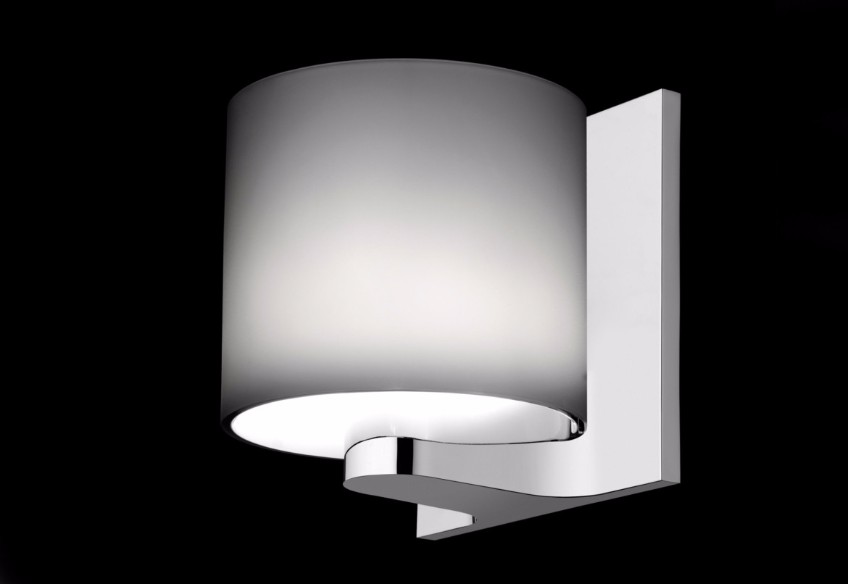 IMAGE CREDITS | STYLEPARK
---
Editor's Choice:
IMAGE CREDITS | DelightFULL
Our own suggestion is the NORAH vintage wall lamp, created by DelightFULL. The word that best describes it is delicacy. The slender brass lines lead to the aluminum bulb holders, that resemble flower buds. It is slightly romantic and makes you think of a small bouquet or some other refined arrangement. If you give it an empty wall, it will embellish your room in an understated way. Were you to choose a crowded room, it would liven it up even a bit more. It is not too elaborate, not too extravagant. Inspired by natural shapes and displaying smooth curves and angles, NORAH perfectly embodies the tender singer this piece is inspired upon, as well as her music.
IMAGE CREDITS | DelightFULL
---
SEE ALSO: TOP 20 MODERN WALL LAMPS
---
What do you think about our suggestions? You can find more lighting inspirations and the best lighting stores in our Pinterest! And keep visiting our blog every day because we always have the best suggestions for you!